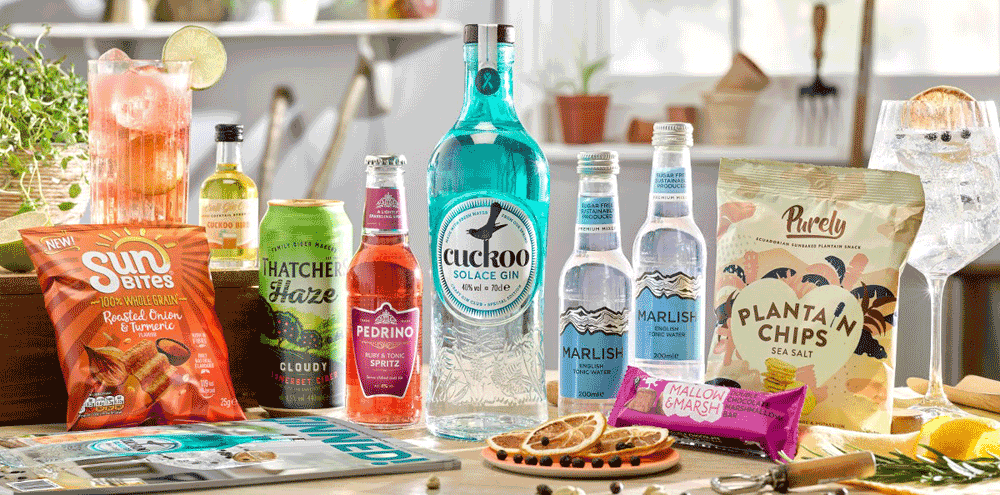 Who Are Craft Gin Club?
Founded by two business school pals Jon and Jen whilst studying in Madrid, the Craft Gin Club came to light in 2015. They wanted to discover new and exciting gins and make them as accessible as possible. 
Jon and Jen then took their idea of a Gin subscription box onto Dragons Den in 2016, gaining an offer from Sarah Willingham who still works closely with the business now.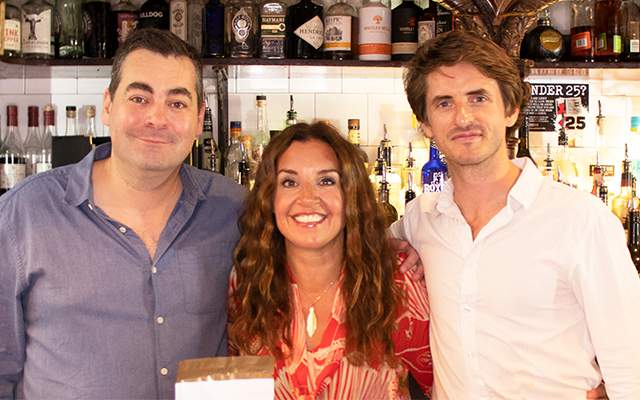 Essentially, Craft Gin Club are a bunch of people who taste over 500 different Gins every year - yes, dream job! Twelve of the best are then selected, and used for the Craft Gin Club subscription. They are said to be the UK's number 1 Gin subscription box, and it is easy to see how this is the case.
More alcohol brands similar to Craft Gin Club
What Does A Craft Gin Club Subscription Look Like?
It all starts by selecting the plan that suits you best. The boxes are always the same price, but you can opt for different frequencies. Choose from monthly, bi-monthly, and a quarterly Craft Gin Club subscription.
The membership can be paused or cancelled at any time. This is more than just a bottle of Gin turning up every month, although they are delivered directly to the door. The loyalty scheme is also worth looking into and three tiers offer increasingly tempting benefits.
What Is In A Craft Gin Club Subscription Box?
A bottle of craft gin - full size nonetheless. But there are plenty of goodies and extras. Expect to receive several tonics and garnish to finish off the ideal G&T. 
Also included is cocktail of the month ingredients to make that special tipple. To help it all go down nicely there is always a selection of snacks and treats with Pretzels and artisan Fudge being a good example of what is included. 
The glossy magazine with all things gin included is a nice touch and is exclusive to club members only. 
A lot of people comment on how good the variety of gin is, so over 12 months, there is going to be a good stock of unique bottles.
What Are The Member Perks?
As with any decent alcohol subscription box, expect some benefits to being a member. For Craft Gin Club, this includes access to exclusive member pricing and discounts as well as a heads up on flash sales.
Also, members can use loyalty points to put towards different purchases. There are also competitions and even content exclusive to members only. It is also possible to create your gin using the ingredients you select. Distil it through the Craft Gin Club and even add your name and a tagline onto the bottle. 

How Much Is Delivery?
The good news is that delivery costs are included in the price of the subscription. So, no hidden extra on that front. For other orders on the website, there is a delivery charge of £4.95. This becomes free when the order exceeds £79.
How Much Does Craft Gin Club Cost?
The typical membership is £40 a month. This is pretty good considering the number of items and goodies included. There are always Craft Gin Club discount codes that can help bring this down (more on that below). 
The value is good considering a craft gin will usually cost around £25 - £30 on its own (sometimes a lot more than this!), and this is a box that includes postage costs and plenty of extras. A full-size supermarket gin is probably going to cost close to £20 anyway, and it is unlikely to offer the same quality.

How To Cancel Craft Gin Club
Cancelling is made easy and can be done online. Log in to the membership area and then General. After this, go to 'Frequency' and select the 'Manage' dropdown.
The final step is 'Cancel Subscription.' What follows is just a handful of questions with nothing too heavy or any hard sell to try and get you to stay. 
Are There Any Craft Gin Club Discount Codes?
There are some excellent options, especially for new members. We always keep our Craft Gin Club discount codes up to date so you can guarantee the best deal.
The most up to date promo code are here. 
Similar deals to Craft Gin Club
KOCKTAIL
Exclusive 50% off your first month