How Does Beer52 Work?
Every month, there is a selection of 8 or 10 beers to order and each is themed around the month or time of year. For example, you may get a selection of summer-themed tipples in the warmer months. Sometimes the theme is centred around a region or country. 
There are different boxes to choose from with the mixed bag being the more unusual option - expect flavoured stouts, lager, and IPA's from around the world. Alternatively, the light and hoppy variety include those that are a little easier on the palette for those who like their lagers and IPAs. 
It isn't just beer though, every Beer52 subscription box includes a snack or two (think Jalapeno chickpeas and the likes) and some useful information about tasting in their Ferment magazine.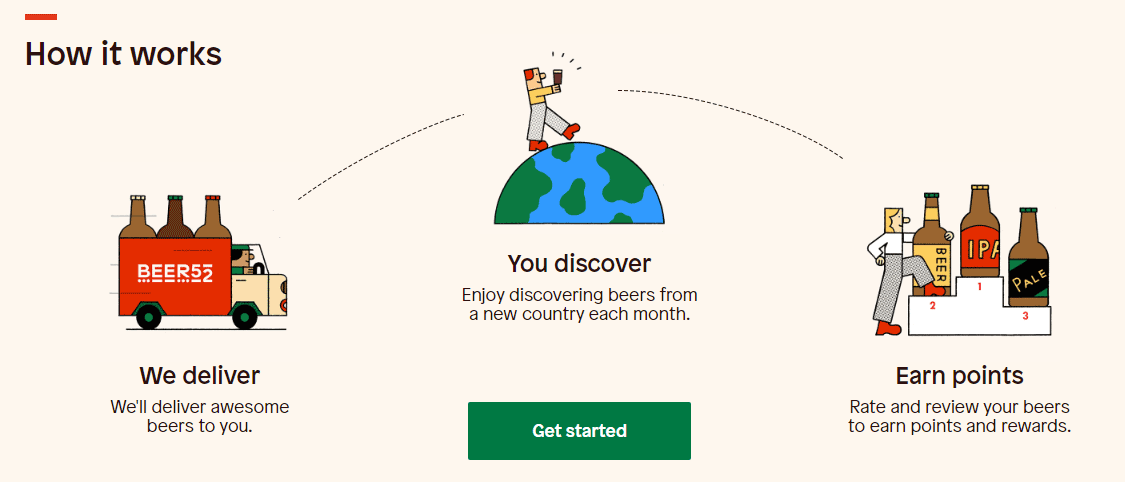 What Types of Beers Are Included? 
This is one of the most impressive attributes of the subscription - you never know what you are going to get, but it is always high-quality beer. There are unusual beers such as sours and toffee flavoured stout, but also IPA's from different regions. 
Not everything included is going to be as 'out there' as this, but it certainly mixes things up a little. The crazier beers do tend to be found in the darker beers, so if these are not to your liking, it is better to go for the IPA's.
How Much Is Beer52?
You have two options here, the 8 beer box (£24 a month) and the 10 beer box for an extra £5. This is an indication of the quality of the beer as many of the cans are from craft brewers.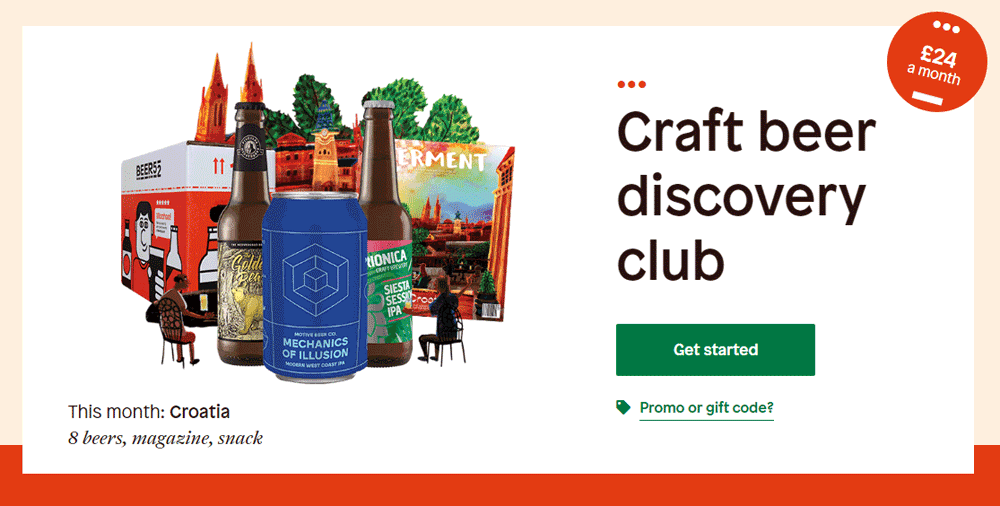 Are There Any Beer52 Promos?
There is always something going on with these craft beer connoisseurs and we keep the Beer52 discount codes up to date. This means that when you are tempted to try a tipple or two (or eight or ten), be sure to check here before committing. 
Why Choose A Beer52 Subscription?
For us, it is up there with the best beer subscription boxes because of the quality of the beer. They are tapped into the best craft breweries around the world which is why they manage to offer such a great selection.
On top of the beers, there are other great reasons to use a Beer52 promo or just opt-in. For starters, there is an excellent community. This includes discounts on beers and exclusive offers that aren't available elsewhere.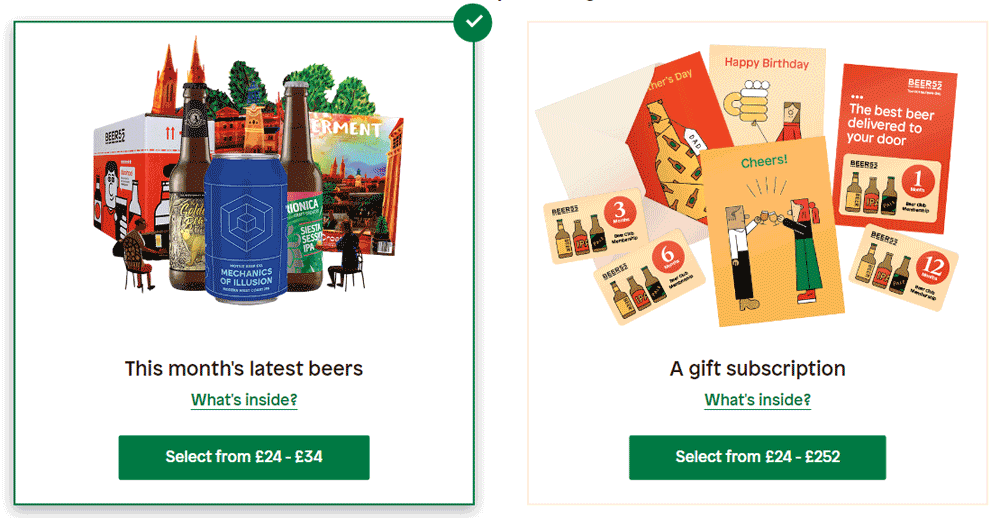 We like the themed months where you get to explore a country through its beers. Think of The Netherlands or New Zealand for your next beer-infused travel. Each beer is well thought through so there are no fillers or beers that are otherwise readily available in every box. 
The quality is what sets it apart. If you don't like what you are drinking, take the chance to get it for free - just ask.
How To Cancel Beer52
The Beer52 cancellation process involves phoning directly. Although there can be a queue, most people tend to be done within 5-10 minutes and the staff are friendly. The good news is that no one is going to try and sell you anything on the other end of the lines, so call 0131 285 2684, between 9-5 pm Monday to Friday if you wish to cancel Beer52.
With no minimum sign up, it is fine to cancel a Beer52 subscription after only one month. It doesn't matter when you need to take a break or cancel it altogether, it is easily done. 
Alternatively, if you find yourself unable to cope with the amount of beer turning up every month, you can choose to receive a box every 3 months instead. 
Is Beer52 The Best Beer Subscription?
In terms of quality, it is right up there. Some people may find it to be on the pricier side, but it does feel like good value when sipping quality beverages. The people behind the Beer52 subscriptions do seem to put the effort in, and each box is well thought through.
We're not going to say it's perfect, but many of the beers are, and that's good enough for us.