We're going to take a closer look at their wine plan and see if the Laithwaites discount code we have is worth using.
Who Are Laithwaites?
The chances are you have driven past one of their stores in your town. They have stores all over the UK, USA, and Australia. The man behind it all is Tony Laithwaite. He is the person with over 50 years of experience in the industry and started out naming the company Bordeaux Direct.
Now, they boast one of the most connected wine businesses out there and a subscriber base of over 700,000 members. The company makes it easy to source rare wines from around the world but also has a long list of reasonably priced and very drinkable tipples available.
The numbers might be impressive, but why is the Laithwaites wine club so popular?

How Does A Laithwaites Wine Plan Work?
The convenience is in the fact that these are sent in quarterly shipments, so you aren't having to plan for monthly delivery. 
It all starts with the important question of which colour? The season's favourites include a range of mixed wines from different grape varieties around the world. It has a bit of everything.
On the other hand, there is a wine plan of reds only, and another solely for white wines. Each plan includes 12 bottles, enough to keep most people going. Deliveries are made every 12 weeks.
After this, there is a 10% discount on future cases and you get notified when the next payment is due. One of the main strengths of a Laithwaites wine plan is that you can swap wines, and cancel anytime. Anyone who is going away or wishes to take a break will enjoy the fact that it is possible to delay delivery.
There are always benefits to committing to a plan, and the Laithwaites discount code at the end of this review is one of them. They also include 4 Dartington Crystal tumblers when signing up.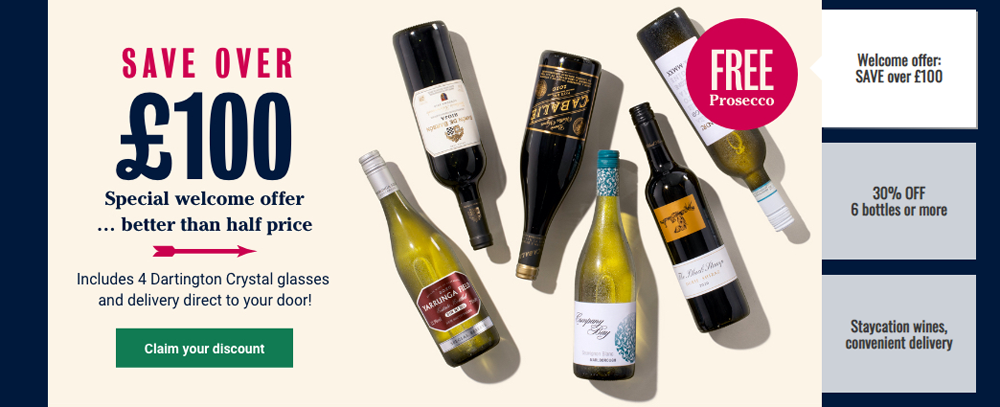 How Much Does A Laithwaites Wine Plan Cost? 
This varies as the collection options cost different amounts. Typically, they cost between £80 and £180 plus delivery, with the seasonal wine plan being £107.88 although this can change at any time as well.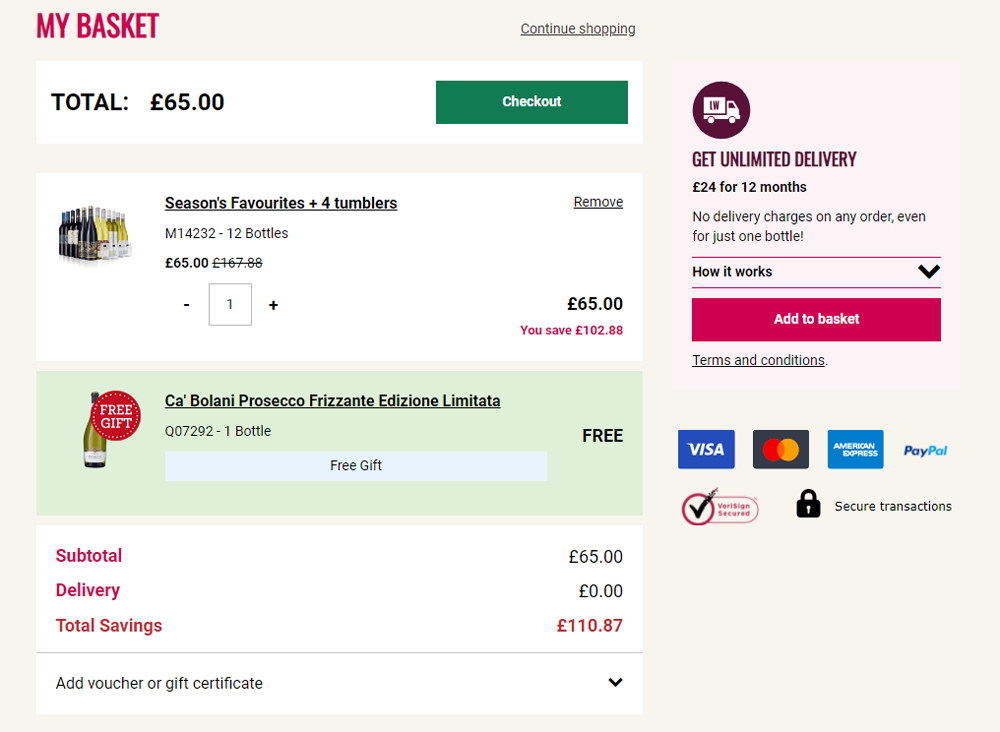 What Is Laithwaites Wine Like?
Of course, the subscription service has to be seamless, but the wine needs to be delicious. The highly customisable wine club means members can change what they receive by preference. 
The type of wine is a good place to start, so red, white, mixed cases, sparkling. Also, if there is a particular region that reminds you of that wine tour you once had, or you just have a favourite region, this is another criteria for which you can choose the wine.
If this still hasn't narrowed down what you like, enjoy wine by grape variety, so your Cabernet Sauvignon, Rioja, Pinot Noir, Malbec, Chardonnay, Sauvignon Blanc, Rieslings, and many more can be picked. 
The wine is always up to a high standard, as you would expect from a brand that has been picking its next case to sell directly from the wineries for decades. 
There aren't any boutique or small-batch wines included, but each bottle does work out to be heavily discounted.
How To Cancel Laithwaites Wine Club?
Calling within business hours is the way to do it. There aren't other options like some brands offer which makes it mildly inconvenient, but you do have plenty of time between shipments to take control and cancel should you wish to.
How Much Is Delivery?
Because of the nature of the shipments, namely their weight and delicate handling, delivery costs £7.99.
You also get a tracking number to keep an eye on your delivery, 
Is The Laithwaites Discount Code Worth Using?
The convenience of the club makes it well worthwhile. We always keep our Laithwaites discount codes up to date so be sure to check this section before committing. 
Laithwaites themselves offer extra perks such as a discount on future cases, as well as some neat extras upon sign up but these change over time. 
The most up to date promo code is as follows:
Similar deals to Laithwaites Wine