50% off first box + 30% off first month

What Is Gousto?
Well, they have cooked over a million meals so they certainly aren't small, but Gousto delivers everything needed to make a meal from scratch, but also ensure it is as easy as possible. This approach can make mealtime less stressful which is a big reason behind the demand for services like this. And Gousto is one of the most well known.
They have one of the biggest ranges of meals available and there are over 60 options every week. This is more than most of the other boxes in the niche. Some of the meals can be cooked in 10 minutes, so this is great for the busy family or anyone who needs as much convenience as possible. 
More recipe boxes brands similar to Gousto
How Does Gousto Work?
It all starts with the box size. Choose between a regular box made for two adults or a family size that should fill up 4 adults or 2 adults and 2-3 children.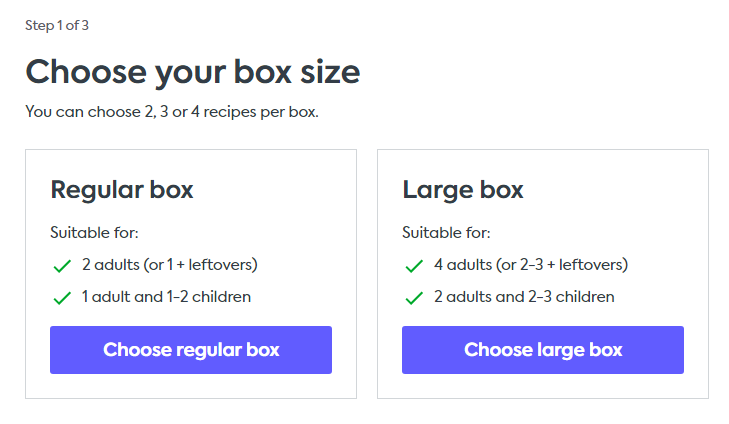 Next, you get to choose a delivery day and time before choosing your meals for the week. The different categories make it easy to find dishes you like. The most popular include everyday favourites and healthy choices.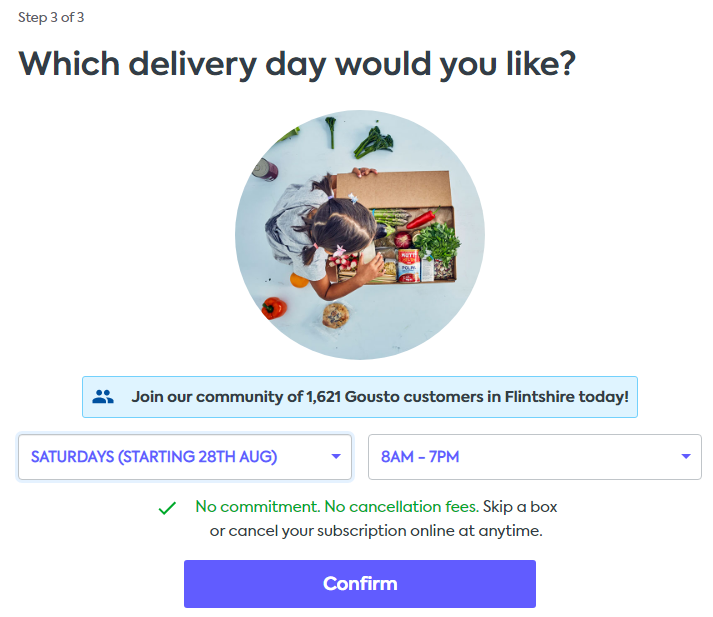 From here, you take your pick of the recipes that excite you the most, fill a basket then move onto payment. Then, expect to be receiving your first Gousto box on the designated day.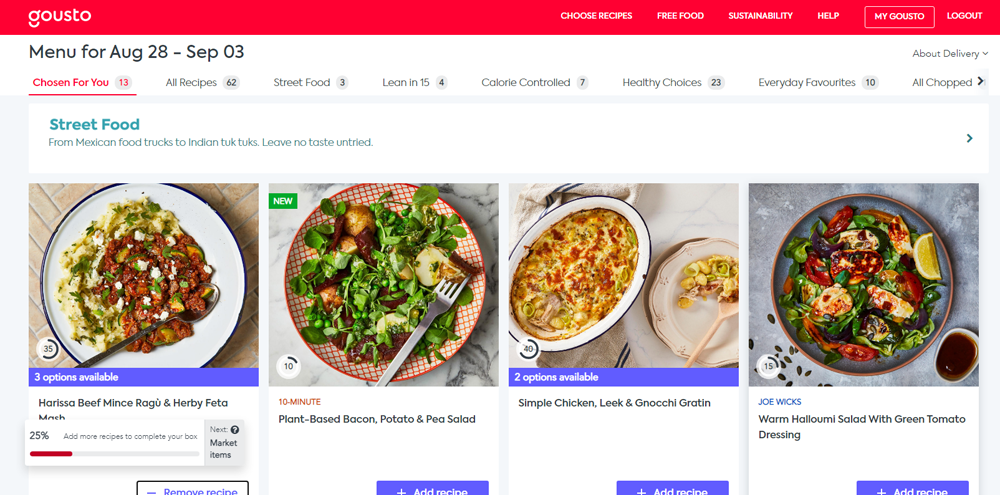 How Much Does Gousto Cost?
The meals can cost as little as £2.98 which makes it one of the most affordable recipe boxes available. There is stiff competition, but we like that Gousto has made it possible to eat good food without having to spend a lot of money. 
Why Get A Gousto Subscription?
The convenience factor is major, but that is the same for any recipe box. What sets Gousto apart is its variety. Over 60 meals every week is a lot of choices, including options for gluten free and plant based meals.
Then there is the quality of the ingredients to consider. All the meat is 100% British, and the ingredients are fresh, you can see this in the vibrancy of the box when it is delivered. 
The simplicity is another big factor as to why we like a Gousto subscription. Their recipe cards couldn't be simpler, so anyone with virtually no experience can cook a meal from scratch. The portions are perfectly measured so there is little waste.
All in all, the concept is great, and the meals are full of fresh ingredients so why not make home cooking easier?
Are The Meal Options Any Good?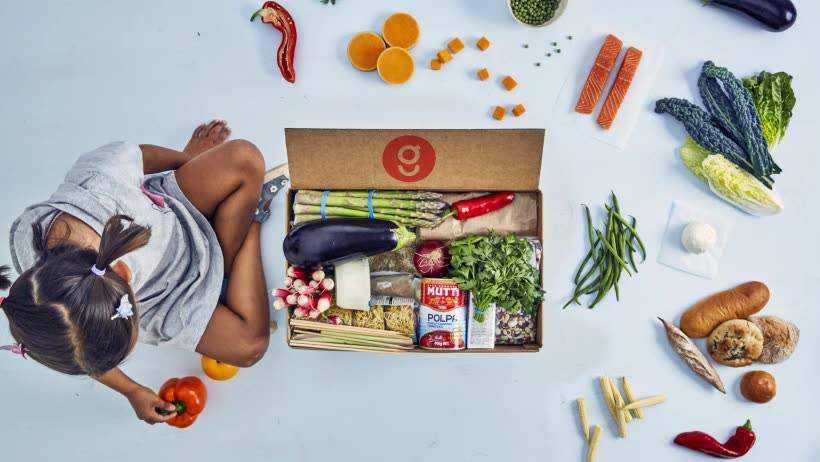 You could compare this to another box, but one look at the menu and it is clear that a Gousto subscription is made with variety in mind. This means you get to take your pick from the likes of baked butternut squash biryani with coconut yoghurt, BBQ pulled pork with loaded potatoes and creamy slaw, and Jumbo prawn saganaki to name a few. 
The ingredients arrive in good condition so there is nothing to fault the quality before they are made. Also, the instructions are made as simple to follow as possible, even giving instructions on how to store the food properly. 
You can tell the ingredients are fresh because they last well.
Do They Cater For Dietary Requirements?
Yes, they do. There is a decent range for plant based diets as well as vegetarian. Of course, there are more than enough meat dishes to choose from. 
One thing that does make a Goucsto subscription stand out is that they have a Gluten Free range. Not many brands are doing this so it is refreshing.
There is also Joe Wicks Lean in 15 meals available every week. These are made with HIIT training in mind. Combine all this with the healthier options that are always available and there is a good variety that is updated every month.

Where Does Gousto Deliver?
Anyone in mainland UK should find themselves within delivery range. They ask for a postcode early on so it is easy to find out. 
Is There A Gousto Discount Code?
Yes, and we always update this section to make sure we have the latest deal possible. So, before committing to a subscription, always check in here for the most up to date Gousto discount code as follows:
Similar deals to Gousto
GRUBBY
Exclusive 50% off your first week then 30% off next 3 weeks