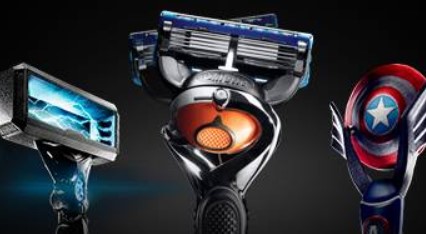 Who Are Gillette?
This is a brand so global they do not need much of an introduction, but it's always nice to get to know the people behind a brand before they potentially deliver to your door every month. Known for their razor innovation, they are owned by Procter and Gamble and were founded by King C. Gillette in 1901. 
Famous for the Mach3, which was released in 1998 as a 3 blade razor into a market that was very much dominated by the two blade version. It was a success, thanks to the help of a massive marketing campaign and the fact that the blades were so good.
Their subscription service is a relatively recent venture, and they have the tools, but do they have the execution?

More shaving brands similar to Gillette
How Does A Gillette Shave Club Subscription Work?
Anyone who needs a little help deciding on the best shaving products to use can find it via the website. Gillette asks a series of questions to get started and help with recommendations.
You can start with a shaving kit. We like that it is easy to select a blade, a handle, and a travel case. The two options are both among the most reputable blades out there: ProGlide and SkinGuard.

ProGlide is great for a close shave and is among the smoothest razors we have come across. It uses 5 anti-friction blades; these are good for precision shaving.
Those with sensitive skin will likely get on better with the SkinGuard, it uses 2 low cut blades to make the pull on hairs less irritating. This is also what helps prevent ingrown hairs. 
After the blade has been added to the basket, it is down to you to choose a delivery schedule. The frequency is up to you so after the first shipment (which takes around two weeks) which includes the blades, and full size shave cream. After this, they will arrive as frequently as you choose.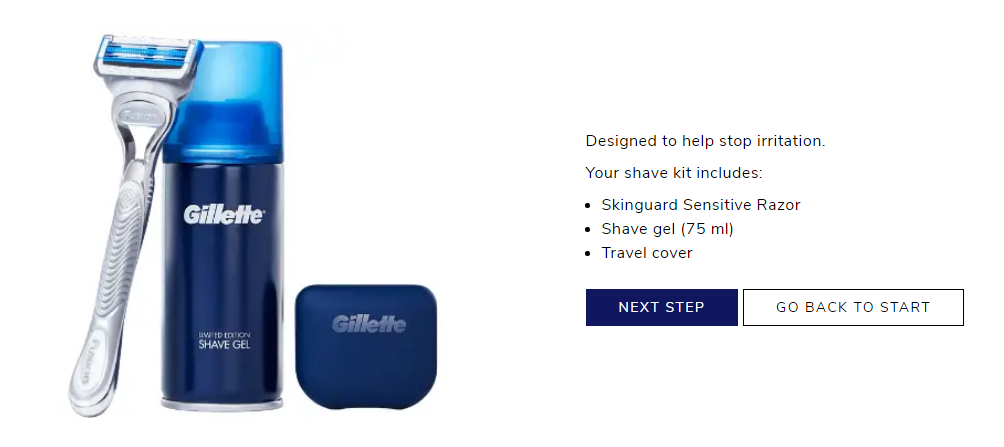 Amending A Gillette Shave Club Order
This is part of what makes it a good option, it is possible to add items to your subscription, change blades, amount, and even cancel a subscription online.
This can all be done via the website by going into the 'My Account' section, or the app.
How Much Is Shipping?
Another plus point is that shipping is free for refills. This means you don't have to pay anything for that supply of sharp blades to come through the door. 
These refills include 4 x blades which should be enough for a month's supply, but this can be increased.
What's Good About It?
We like the convenience of getting fresh blades through the door every month. This means a close shave all the time and not having to stretch another few days out of that almost rusty razor. Razors are always one of those items that you forget to pick up so having them sent through the letterbox via the Gillette subscription every month or so is great.
The blades themselves are high quality. You might struggle to find a brand that is as reliable as Gillette.
The price is also very reasonable. It's among the cheapest and a Gillette Subscription UK can start from as little as the postage alone. Being able to pause a subscription is also good as it means you aren't going to build up a surplus of blades and it is also easy to cancel so they get a lot of plus points for that.
Members also get access to exclusive deals and giveaways which is a neat touch. 
What's Bad About It?
There isn't anything overly bad about it. Other brands are slightly cheaper in terms of ongoing price, but this isn't by a lot. We would say that the quality of the blades and free postage makes up for it.
Are There Any Gillette Shave Club Discount Codes?
The razors are competitively priced, but there are still options for saving money that pops up all the time. We always keep the latest Gillette subscription promo codes up to date here so be sure to check it before signing up for a subscription.
Similar deals to Gillette
MANKIND
Exclusive 20% off all orders
CORNERSTONE
Exclusive £11 off a personalised shaving set