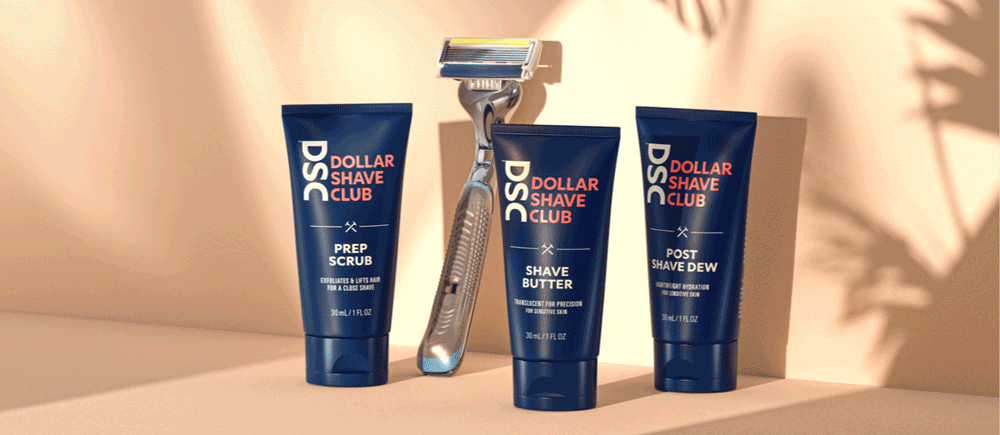 What Is Dollar Shave Club?
This is a brand that knows about all things shaving. From the blades to the best products for different skin types, they cover a lot of ground. They have been going since 2011 where they started to deliver quality blades to customers' doors.
The concept is that regular, quality blades keep the cost down, and ensures a smooth shaving experience every time. Their grooming products are known for being among the best in terms of value but they also put effort into other areas of making quality products, hence why they also smell great.
This isn't a men's only club either, as the razors and blades are universal.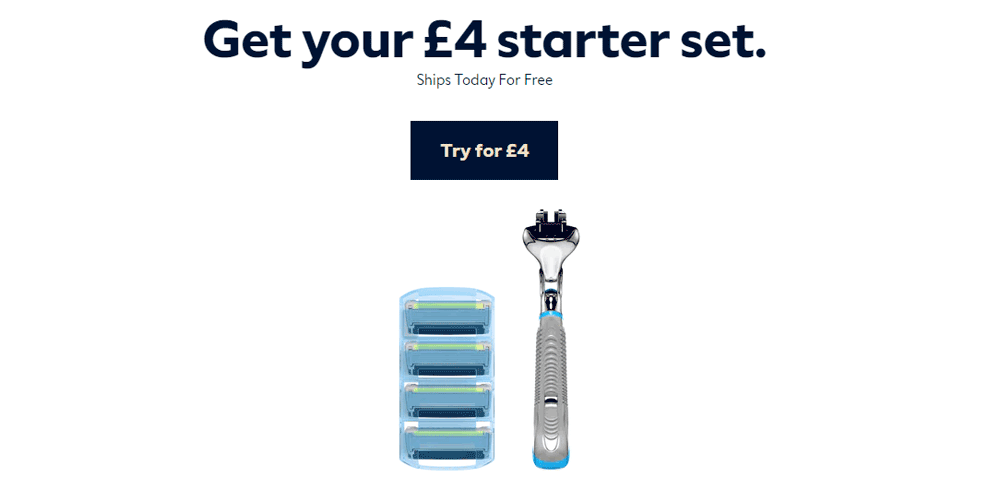 More shaving brands similar to Dollar Shave Club
How Does A Dollar Shave Club UK Work?
It starts with a few questions to help tailor the best products for an individual's needs - we are all different after all! These questions involve all the key areas you like to shave so from face, head, to private bits and everywhere in between, they can help build the ideal subscription.
Then there are all important questions about how sensitive your skin is and whether you get chapped lips, or acne. There are even questions about the type of hair you have and the body washes you use to make sure the recommendations are just right. This is a nice touch rather than assuming all men and women have the same needs.
It is all about tailoring the perfect morning routine.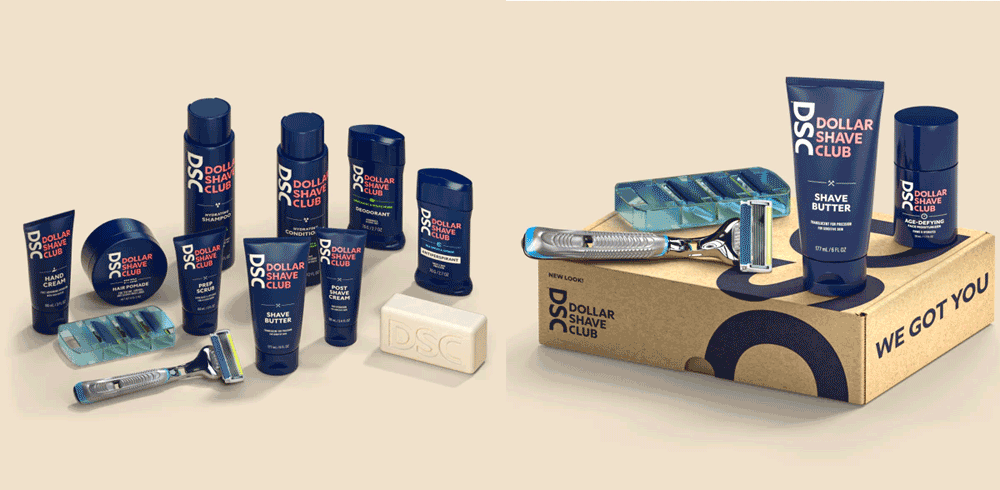 What's In A Dollar Shave Club Subscription?
This depends on the choices made in the initial questionnaire but one thing for sure is that the products are premium. There are all types of formulas from shave butter for a smooth finish and age dyeing moisturizer. 
One thing that is always included is a set of blades and a 6-blade razor with enough to cover you until the next delivery. The starter kit can be as little as £4 (depending on whether there are any good Dollar Shave Club UK promos - more on that a little later) which will increase a little when committing to the Dollar Shave Club monthly subscription. 
After this, replacement blades and additional products will arrive monthly. We have to say that the blades are as good as any other on the market, and stand up favourably to the likes of a Mach3, especially when used with the shave butter that makes it glide pretty seamlessly, ensuring there are no nicks. 
One of the major plus points is the flexible delivery dates so you can tailor the frequency and when the package arrives to suit you. 
The 30-day money-back guarantee is also pretty unheard of, and since not all products are for everyone, this is certainly a refreshing offer from a subscription service. 
Is It Worth It?
When you consider the price of the products outside of a subscription, it certainly seems worthwhile. This would only be the case if the products are high quality of course, and they are. 
From hair and face wash to hair and scalp shampoo, they have all things grooming covered. One of the benefits being that all products are delivered by a brand that you know and trust. The value is great, the products are reliable and it also means you never run out of sharp blades again.
How To Cancel Dollar Shave Club
Unlike some of the other brands making subscription boxes, we are pleased to see that Dollar Shave Club can be cancelled online. This makes the whole process a lot easier. There is zero fuss and it can be picked up again at any time.
Are There Any Dollar Shave Club Promo Codes For The UK?
Yes, there are, and we have the latest. The beauty of a Dollar Shave Club UK promo is that it helps you to try a new shaving subscription service whilst reducing the risk of not getting on with the concept. 
For many people though, it is a perfect convenience, which is why the following promo code is a popular one.
Similar deals to Dollar Shave Club
MANKIND
Exclusive 20% off all orders
CORNERSTONE
Exclusive £11 off a personalised shaving set