They are one of the UK's best-loved eco brands and send several eco-friendly household goods to your door every month. We're going to take a closer look at who they are, how it all works, and see whether the SMOL discount code we have is worth using.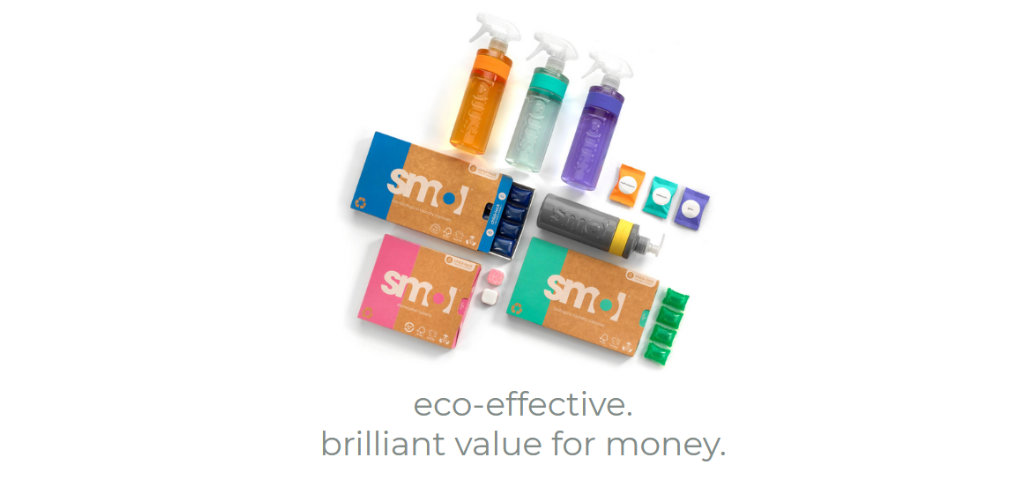 Who Are SMOL?
We all want to cut down our single-use plastic - our social media timelines have put enough focus on this that there are no excuses left. 
However, big brand detergents haven't mastered the combination of being high-performance as well as eco-friendly, their products are often full of harsh chemicals, but SMOL has taken exception to this. 
For SMOL, it is easy to be green. They believe eco-friendly products don't need to be expensive, which is a reason why a lot of people are put off by them. Using plastic-free, recyclable packaging where possible, reduce customer waste and are against animal cruelty, hence why they are Leaping Bunny certified. 
A SMOL subscription is convenient because they only send what is needed, and when you need it. Any subscriber can add to their regular order and may have a constant supply of eco-friendly cleaning products for their household. 
After taking two years to develop their laundry capsules, they make these high performing products that are bio and non-bio, and both are eco-friendly. 
Some of the other products come in plastic packaging, which may seem confusing at first. However, a SMOL subscription means you are getting 100% recyclable packaging and refillable bottles to reduce post-consumer waste.
They don't seem to have as strong a fragrance as many of the high street brands, but this is because they don't use synthetic and harmful fragrances made from harsh chemicals, so it is forgivable. 
They still do their main job of giving clothes a thorough clean, with a fresh smell that does not cause itching. The cardboard packaging can go straight into the recycling bin after the capsules have been used.
They've been featured in just about every news outlet you can imagine, from Good Housekeeping to The Guardian,
What Do Customers Say About Them?
The reviews seem to be unanimous, they have 15,000 5-star reviews on FreeFo which is about as impressive as we have seen in terms of eco-friendly subscription boxes of household cleaning products.
So, it's time to check out what all the fuss is about and see if their subscription is worth using.

How Does A SMOL Subscription Work?
It starts by choosing the products you want to use. One of the most popular is the laundry capsules.
They are sent in a cardboard package that fits through your letterbox, making them both easily recyclable, and convenient. 
The 24 pack costs £4.50 so it is down to you to consider the number of washes you put on and how regularly you want the capsules delivered. 
Depending on how often you run out of capsules, or if they are stacking up, you can amend your order on their website and even pause or cancel anytime.
What's Good About It?
Not only does subscribing to SMOL benefit you, but the planet is also better off. Because it reduces single-use plastic, and the use of harsh chemicals, the world is a more eco-happy place.
There are also refillable options and everything is conveniently delivered to your door.
Reducing waste is high on many people priorities list, and since a SMOL subscription can be tailored to your needs, this is going to be a lot easier for many households. 
It's possible to make the products last a long time because they are concentrated. 
If washing twice a week, a bottle of fabric conditioner could last four months. They are also cruelty-free remember.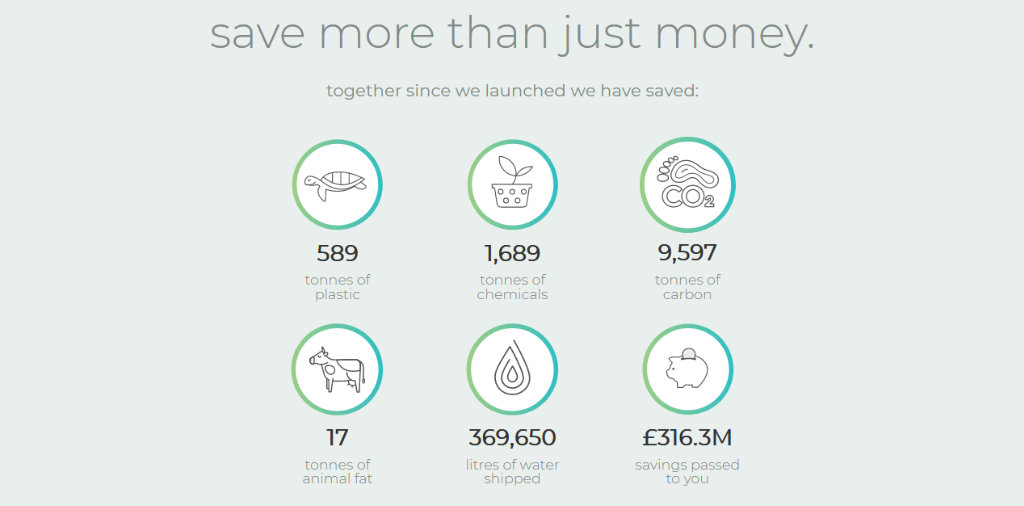 What's Bad About It?
There is no getting past the fact that it can be more expensive than high street brands, but that is the price that many are willing to pay to reduce their impact on the earth.
Also, these are high-quality products so you would expect to have to pay a little more for the privilege. 
Is A SMOL Discount Code Worth Using?
Absolutely. Because the price of a subscription is a little higher than a lot of the competition, we are more than happy to offer the following SMOL discount code. We think it'll come in handy, especially for that first order.