But just how good are their products? If their subscription service is worth using, we have a Skin and Me discount code at the end. Let's find out if it's worth using.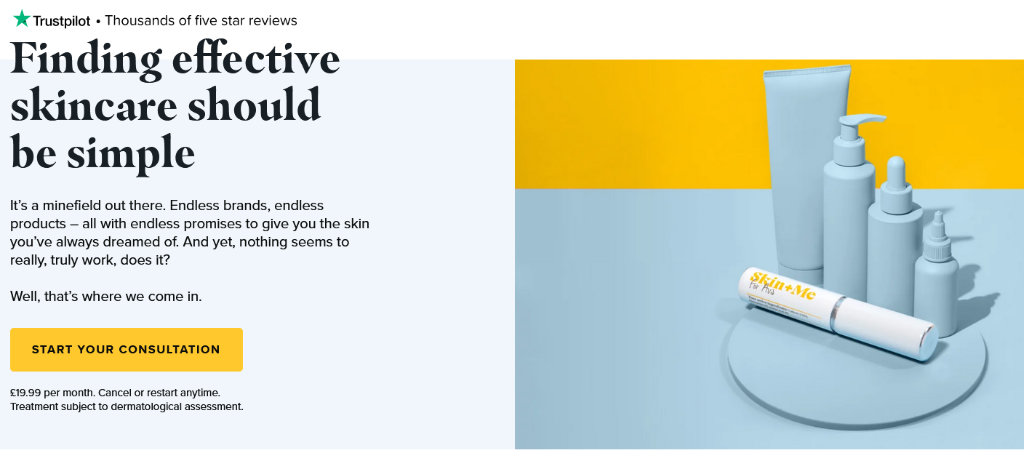 Who Are Skin and Me?
In 2018, James Mishreki realized that the search for truly useful skincare was becoming frustrating. If this was the case for him, it must be for others.
He decided to take action, creating Skin and Me, which has grown into a team of dermatologists and pharmacists who all contribute to changing the face of skincare. 
Their website lists several Dr.'s employed by the company as well as other experts who helped create their list of products that include anti-ageing, pigmentation treatment, acne treatment, rosacea treatment, melasma treatment, and hyperpigmentation treatment.
They offer a monthly skin health subscription service that tailors a subscription to your individual needs, sending it directly to your door.
What Makes Them Different?
This seems to be a brand that doesn't want customers to settle for less. Skin and Me aim to offer an alternative to cosmetic grade products that are low strength These are typically found in generic skincare brands, available on the high street.
After a brief online consultation, Skin and Me prescribe the right ingredients for an individual's needs, instead of having to use generic products. The formulations adjust every month to help an individual get personal results.
The monthly deliveries ensure you don't run out, so your morning routine never has to suffer. 
They also use intuitive packaging that only dispenses the perfect portion every time, removing even more of the guesswork. 
Their treatments are made to order and are shipped directly to your door. No waiting in line or having to go out, not paying for a consultation or prescription. 

How Does A Skin and Me Subscription Work?
It all starts with the consultation. This is where you answer a series of questions about your skin, as well as your skin goals.
This is how they find out whether you are looking to tackle fine lines and wrinkles, improve texture, remove pigmentation, make pores less visible, tackle rosacea, clear spots, or remove dark spots. 
There are other questions about your skin goals to help make your treatment even more personal.
Then, to give the experts a clearer picture, you take three no-makeup pictures of your skin and attach them. When this is done, the prescriber will tailor a treatment that is true to your individual needs. 
They send the products out monthly, and the subscription will evolve with your changing needs. 
Orders can be cancelled and restarted at any time. 
How Much Is Skin And Me Subscription?
The subscriptions are £19.99 a month. This is less than what most people spend on their favourite skincare brands so it does seem like excellent value. 
Combine this with the Skin and Me discount code we have at the end and it can be seriously good value. 
Does It Work?
Going by the numerous testimonials and glowing reviews, it seems to be a skin treatment service that has worked for many people.
There are cases where customers have said the treatment has changed their life, so it is worth checking out their testimonials on their website.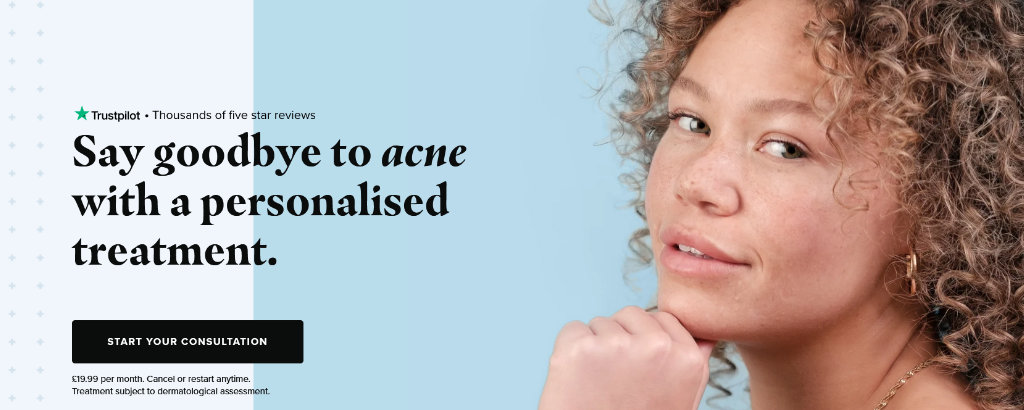 Is A Subscription Any Good?
There is a lot to like. Unless you are a dermatologist yourself, the chances are you are just guessing when you buy high street brands. 
The benefit of this is that they use ingredients proven to work, with the ideal strength to get results.
Another plus point is the ease of a Skin and Me subscription is that it is sent to your door every month. 
We also found it to be of great value. There aren't many reputable brands making skincare products for under £20. 
What's Bad About It?
There isn't anything that stands out. They do offer to reformulate your cream for free if anything changes with you or your skin.
Is The Skin and Me Discount Code Worth Using?
 Absolutely. This is a skincare routine that is tailor-made for you, so it is much more likely to get the results you are looking for.
Although it is reasonably priced, the Skin and Me discount code we have gives you that little extra off.  
Similar deals to Skin + Me
GRÜUM
Exclusive FREE Shampoo Bar Worth £8