Who Are FFS Beauty?
Established in 2015, they have enjoyed a steady growth to boast over 100,000 members and several awards. According to managing Director Liz Needham, the company is 'passionate about making beauty regimes as effortless as possible.' 
They aim to make affordable products, but without compromising the quality. This is why the handles are manufactured in the UK. They aim to use exclusively UK companies but at present have EU partners.
They do commit to being cruelty-free which is something we can all agree is admirable, and are also working towards being a carbon-neutral company. 
Just what does FFS stand for? Well for some it may seem like one thing, but it is Fuss Free Shaving. 
How Does A FFS Beauty Subscription Work?
Much like the most popular shaving subscription boxes for women, FFS Beauty sends out monthly packages of blades, after an initial welcome pack that includes the handle. 
After choosing the razor, they let you choose the frequency and it can be either every 1 or 2 months that the replacement blades and other items are delivered. It is also possible to add some favourite shaving products as well as natural deodorants among others.
Then, these beauty essentials are delivered to your door.

What Is Included In A FFS Beauty Subscription?
On first impressions, anyone into all things shiny, and personalisation will find this women's shaving subscription appealing. One of the initial decisions will be the colour of the handle, and there are plenty of colours to choose from. Rose gold is always popular, but there is also blossom and forest among others. 
A nice touch that makes an FFS Beauty subscription stand out is the fact that you can get up to 12 characters engraved onto the handle. 
The subscription comes with 4 blades from their premium SmoothGlide range which are as the name suggests, super smooth and sharp. To make them glide, there is a lubricating Vitamin E strip so all things combined, it is little wonder that this is an award-winning razor design. 
Included are a free shower holder and a styling bikini blade built in to make it as comfortable and accurate as possible. It even arrives in a stylish box.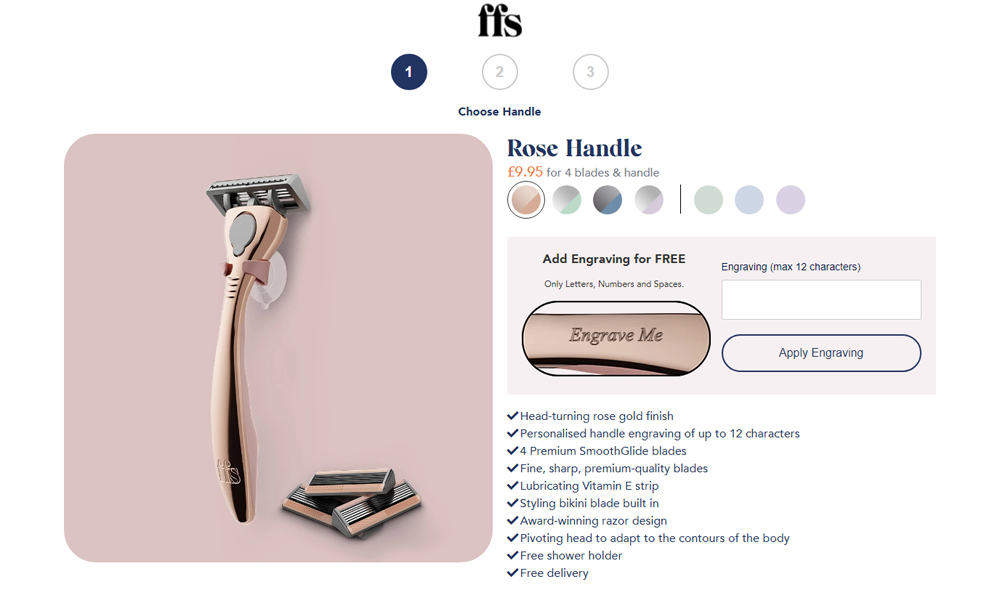 How Much Is Delivery?
This is an additional plus point for this service - delivery is free. That means there are no hidden extras as every customer only pays for the subscription. Those quality blades are delivered without having to pay for the privilege. 
How Much Is A FFS Beauty Subscription?
The initial cost is £9.95. This includes the quality handle as well as engraving, plus 4 blades. The price after this depends on what products you wish to have delivered, but the blades are reasonably priced, especially considering the quality.
What Is The Benefit Of A FFS Beauty Subscription?
The main reason people use a shaving subscription service is for convenience, and it is obvious that this is what FFS Beauty offers. Their products are reasonably priced meaning you can get an ample supply and change them regularly. 
The blades and the handle are also of excellent quality. There is a good weight to the handle so it is built to last, and the blades make for a closer shave. We noticed that even people with sensitive skin comment on how they do not leave their skin feeling irritated. 
This is important from a hygiene perspective as skin is less exposed to a buildup of bacteria. With the free delivery included, they have also managed to keep costs down. 
It is also very easy to change your preferences with this subscription. So, they make it possible for customers to add or remove products and change the frequency with the click of a few buttons. 
And of course, when you are using replaceable blades, there is less of an impact on the environment. So, not so much single-use plastic, and more using a higher quality stainless steel handle which is better anyway.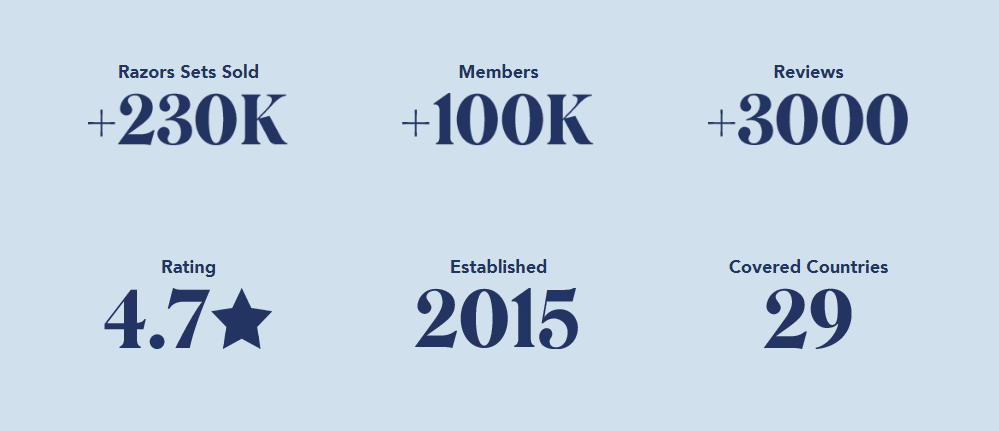 Are There Any FFS Beauty Discount Codes?
Yes, there are. We always check for the latest version to ensure you get the savings. The most up to date FFS Beauty discount code is featured below.